The Ethiopian Guest House Directory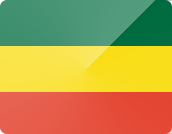 Welcome to Ethiopia !
Have you tried a vacation in Africa?
You will enjoy the nature ,

the sunshine, the culture

and the people

of Ethiopia!

Are you looking for hotels, rooms, apartments, guesthouses, B&B in Ethiopia?
We provide you of a list of accommodation facilities at your choice depending of the type, place and rate of lodgement you are looking for.

You'd like to insert an accommodation facility in the list, please contact us:
የሚከራይ ሆቴል ክፍል ወይም ቤት ካላችሁ በዚህ አድራኻ ኢሜል አድርጉልን :

ethioguest@gmail.com

© 2011-2015 - Ethioguest